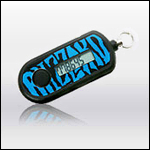 Today I decided to warn Blizzard about the security flaw in their "Blizzard Authenticator" implementation.
As a couple of you know already (literally a couple) I have found a way to bypass it. Should a hacker find the same method I discovered, it would make those authenticators close to useless.
For the moment Blizzard decided just to ignore me, which is eventually making me upset.
I don't know as of now if or when I will disclose the news to the public, but if Blizzard keeps ignoring me that shall happen soon. Very, very soon.
Update: it seems that my last comment (and one of the repliers) have been just trashed. Total replies: 2, only comment visible: mine. Oh, Blizz, that's a no-no.
Update #2: They eventually answered and showed it all back. Stay tuned. Moar updates soon.